Sunday, June 11
1pm
Help park volunteers release thousands of ladybugs in Washington Market Park!
Did you know that ladybugs eat tiny bugs called aphids, which are harmful to our trees and shrubs?
Ladybugs help to keep our park green, healthy and strong.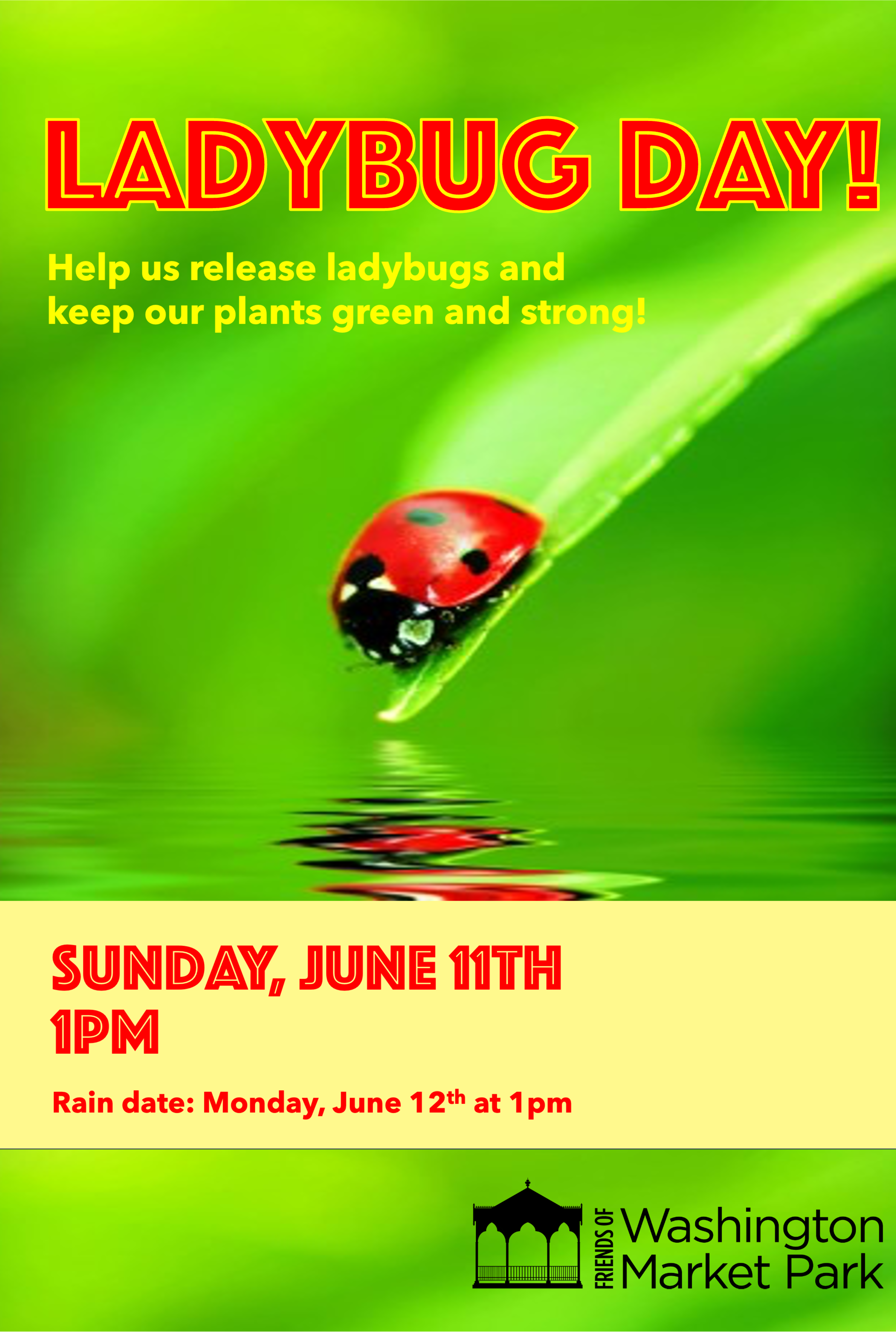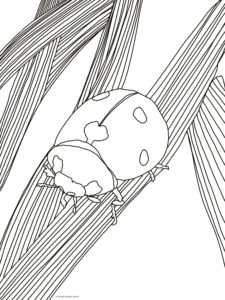 This ladybug sketch by artist Kristin Reiber Harris is included in the Washington Market Park coloring book.